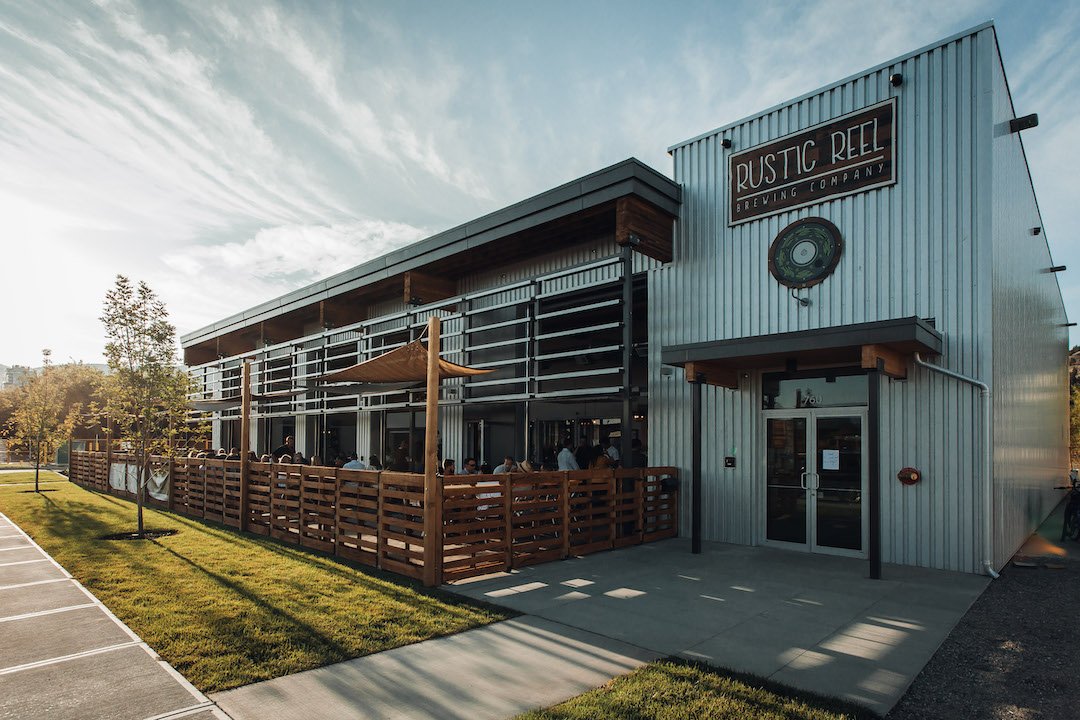 RUSTIC REEL BREWING COMPANY
RUSTIC REEL BREWING COMPANY, KELOWNA BC
Reeling in the Good Vibes With Real Craft Beer
There's an incredible feeling to the Okanagan that comes from both our surroundings and our community. We are a blend of nature and city, orchards and beaches, patios and campfires, creating that one and only Okanagan-vibe.
That same vibe is distilled into the beers we craft and the space we invite you to enjoy. Rustic Reel Brewing Co. channels that essence of the Okanagan lifestyle into a place that feels like home, with beers that call to mind those distinct memories of what it means to be here. Built on a foundation of inclusion, we foster a community while producing craft beers that are truly symbolic of our great valley.
Settle in and have a sleeve.
Or looking to get in touch with us? Drop us a line! (We don't take reservations just come on down - we're First Come, First Serve!)
Taproom Hours

Mon: Closed
Tues: 12-9pm
Wed: 12-9pm
Thurs: 12-9pm
Fri: 12-11pm
Sat: 11-11pm
Sun: 10-7pm

Coffee Bar Hours

Mon: 730-4pm
Tues: 730-4pm
Wed: 730-4pm
Thurs: 730-4pm
Fri: 730-4pm
Sat: 8-5pm
Sun: 8-5pm