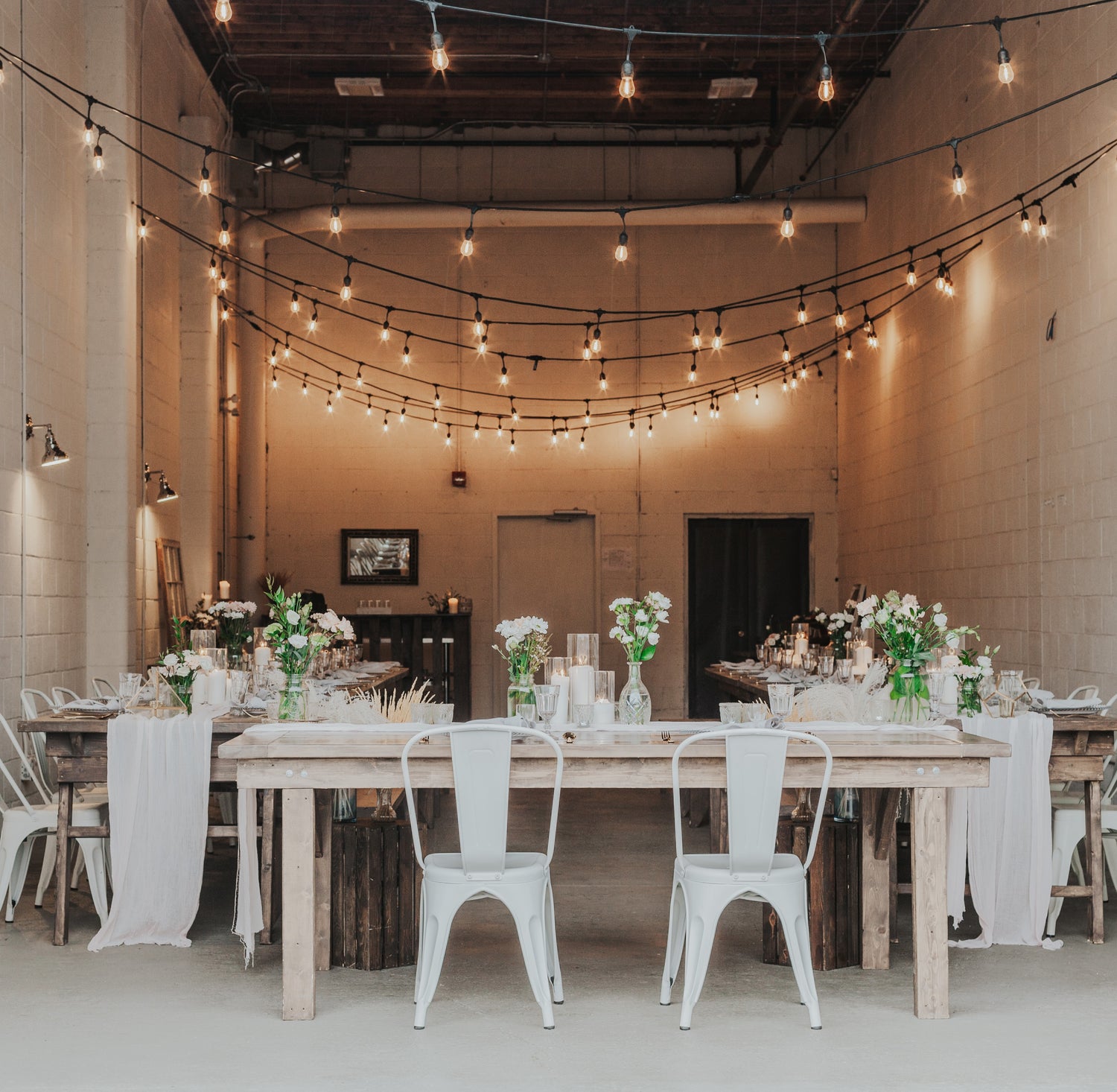 60-person seated capacity, 70-person standing capacity
Are you looking for that in-between size, or perhaps
wanting a space that's more intimate and customizable?
Our Beer Hall might just be that perfect spot for you!  The space is separate from our
main tap room, and is simple enough for a business event, yet pretty and perfectly customizable for a wedding!
Rent this space for your group, and enjoy an evening under the twinkle lights!
Photo Gallery
Communal tables, intimate lighting, vintage decor.... our Beer Hall makes for a beautiful wedding reception venue.

Mix and mingle in the Beer Hall with high-top tables; space to socialize, enjoy drinks, and snack on canapes.

The overhead garage door provides great lighting, and the ability to create additional outdoor space to your event! A fenced courtyard adds that extra flair to your event!