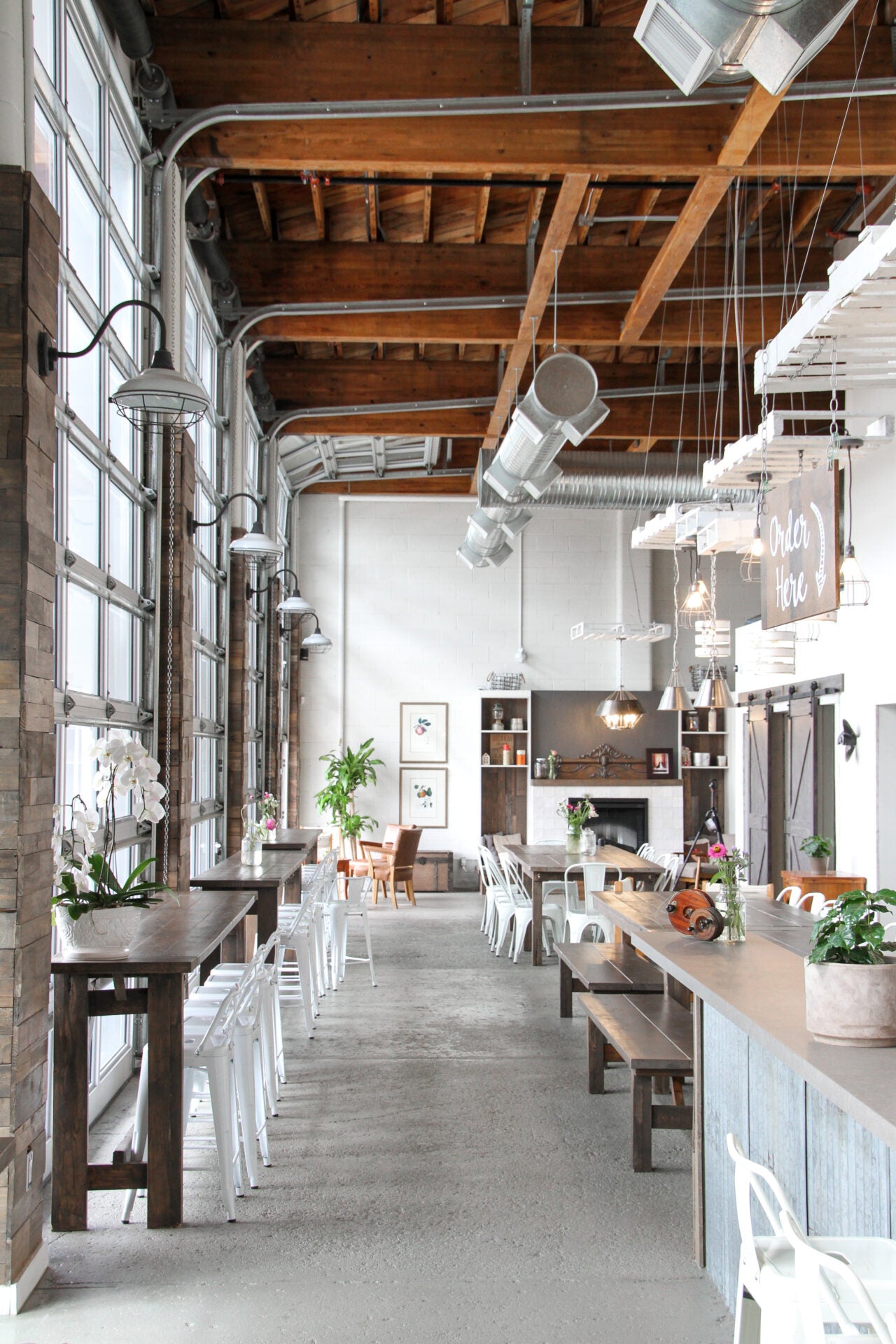 180-person capacity, incl patio
Need more space?  
Our taproom is the perfect spot for your next large gathering, business event, wedding, or staff Christmas party.  
Rent out the full space all to yourselves, and enjoy our exceptional beer and comfortable atmosphere in our unique venue. 
Includes our main Taproom, Beer Hall, Community Room, and patio.
Photo Gallery
Communal tables, high ceilings, bright and airy, yet comfortable and cozy.... our Taproom is a beautiful venue appealing to all demographics.

Areas with low comfortable seating mixed in with our communal and high-top tables give our taproom a multi-dimensional feel.

The overhead garage doors open up to our spacious patio. Our large outdoor-indoor venue allows for flexibility to customize the space to suit your event's specific needs.